Southern MD Gunite Pool Contractor Serving Homes and Businesses in St Marys, Charles & Calvert County
Adams Lawn and Landscaping is now offering Gunite Pools
What is a Gunite Pool?
Gunite is made of sand, water, and cement, like regular concrete, but it is applied in layers using a specialized spray gun rather than poured into wood frames. Gunite surfaces don't have seams like traditional poured concrete, and this means that gunite pools are extra-durable. Since it is applied using a compressed air "gun," builders can spray concrete on vertical surfaces or curves.
Gunite swimming pools are popular for their versatility in shape, as well as their durability. They are the most common pool type seen at many resorts, and now, homes. See some of our installed pools: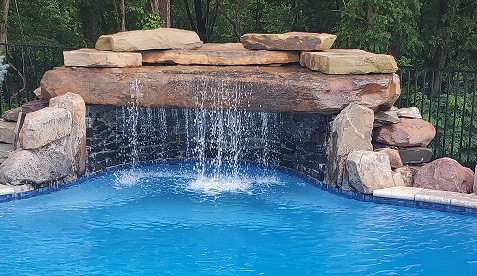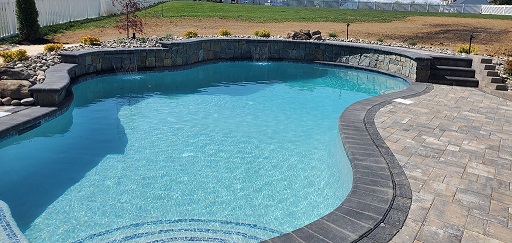 Premier Custom Pool Builder in Southern MD's
St Marys, Calvert, Charles and Prince Georges MD
If you are ready for a high-end pool custom designed and installed, Adams Landscaping is your go to choice!