Reviews
Read or Leave Reviews for Adams Lawn & Landscaping
We are including links to review us on Google or to write a review to be displayed on this website.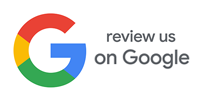 Adam's Lawn and Landscaping
Average rating:
15 reviews
Aug 2, 2023
City & State:
Accokeek, Maryland
Where do I start. How about rich, dark green grass in January. I asked my co-worker, how is your grass so green in January? He laughed and said "Adams Landscaping" They handled all of his lawn care needs including the install and maintenance of his irrigation system. When he explained to me the lawn care plan designed for his 3 acre lot and the affordability of it, I almost passed out. I was paying three times the amount he was paying and I only have 1 acre and my grass never looked as healthy as his. The decision to switch was a no brainer. 5 stars all day. The customer service department is phenomenal, which is a bonus considering how great they take care of your lawn.
Jul 24, 2023
Google Review
City & State:
St Marys, MD
Positive: Professionalism, Quality, Responsiveness, Value
We recently had Adam and his guys revamp our backyard and they did an amazing job! The paver walkway, patio, sod and river rock flower bed are just gorgeous. This company is very professional and Adam is a perfectionist. We are very pleased with the work they did and come highly recommended by my husband and I.
Services: Stone landscaping, Landscape installations, Lawn landscaping, Yard landscaping, Lawn care, Garden design, Sod installation, Landscaping maintenance, Landscape design, Driveway or walkway paving
Apr 12, 2023
Outstanding Work
City & State:
Southern MD
Adams Lawn and Landscaping did outstanding work on our patio installation. His prompt response and professional demeanor was above and beyond. I highly recommend him and his employees for amazing quality work.
Mar 30, 2023
Google Review of Lawn Care
City & State:
St Marys, MD
Positive: Professionalism, Punctuality, Quality, Responsiveness, Value
I have done business with Adam for a number of years. Our lawn, which was formerly weed filled, has never looked better. There are lot of lawn care businesses out there and you may find a better price but you will not find better quality.
Mar 14, 2023
City & State:
MECHANICSVILLE
Adam's company does excellent work. I have been a customer for 7 years now and I have no complaints. They did a great job on my landscaping. Employees are professional, on time and do a great job keeping up the lawn. I would highly recommend this company for all your lawn needs and projects.
Mar 11, 2023
Google Review
City & State:
St Marys, MD
Positive: Quality
We hired Adam because he only does high end decks and patios. If you want a cheap deck that looks like it was made with lumber from Lowe's that was on sale, by your third cousin from Jersey, call someone else. I'm just going to say this, it's expensive, REALLY expensive to get a high end deck and patio! But when you want the highest of the high end decks and patios, it's going to be expensive. I knew this before I ever called him, and Adam asked about our budget first. He did this so that he could produce a design that fit within the budget and met my expectations.

You unquestionably get the very best in quality and master level construction. Adam was a great source of knowledge and guidance from design, to selecting materials, through the entire construction process. I was very particular with the way I wanted my deck built and patio shaped, from the curved flow through the fireplace, I wanted it to be amazing, and Adam came through in all aspects. There were design challenges, everything from building in the winter and learning that the natural stone quarries in Pennsylvania were closed, through to dealing with winter storms. Adam communicated what was happening, how he was working to overcome the challenge, and answered my questions.
Yes, you will sign a real contract. This is a professional build, so I would expect nothing more. When we wanted to change something during the build, we would talk about it, then Adam would tell me what it was going to cost, then he would issue a contract mod. That protects both you and him. I thought it was professional because we knew exactly what we were getting.

Yes, I highly recommend using Adam for all of your deck and patio needs.
Services: Concrete masonry, Landscape installations, Stone masonry, Stone landscaping
Sep 30, 2022
Google Review
City & State:
St Marys, MD
Positive: Professionalism, Punctuality, Quality, Responsiveness, Value
Highly recommend. Attention to detail would be a complete understatement. Adam designed the project completely on his own. I didn't need to make any changes to the design. I fell in love with his ideas immediately. We aren't done yet. We are already tasking him with another project. Also need to add how he finished ahead of schedule. Most companies told us we wouldn't be swimming until next summer due to all the back orders with Covid. Adam jumped through many many hoops to get everything done. He faced many challenges with materials. But he delivered as promised. The other thing I would like to point out is the pride his crew took into keeping the work area neat during the project. His Project Lead Gonzalez was nothing short of awesome. He was knowledgeable, polite, and extremely helpful.
Jun 30, 2021
Google Review
City & State:
Southern MD
Positive: Professionalism, Punctuality, Quality, Responsiveness, Value
I highly recommend Adam's Lawn and Landscaping. They just recently completed a 900 sq. ft. raised patio and walkway for our home using Cambridge pavers. Adam listened to our requirements and within a few days we had an initial design to consider. What I like about Adam is this: He is very responsive. He isn't shy about telling you what works well or doesn't - which we appreciate. He is on-site to supervise his crew and is always respectful and professional. We like the fact that he is a one-stop shop. He provides a complete package to include landscaping, lighting, drain adjustments, etc. We had a completed project within 4 weeks and, throughout it all, he was very responsive to our needs. We certainly love the final outcome and plan to use some of his other services going forward. Please consider using Adam for your hardscaping/landscaping needs. The quality of his work is outstanding!
Services: General construction, Installation, Lawn mowing & maintenance
Nov 9, 2020
Facebook Review
City & State:
St Marys, MD
Thank you Adam
Oct 7, 2020
Facebook Review
City & State:
St Marys, MD
Great job Adam! This is our patio and we love it....still. Looks great.
Apr 17, 2020
Facebook Review
City & State:
St Marys, MD
Dear Adam
The yard looks great! Thank you for the incredible service.
Oct 20, 2017
Your team ROCKS!!
City & State:
Southern Maryland
I totally love the backyard! Your team ROCKS!! We look forward to more projects and referring you! Talk to you soon. Danielle H.
Jul 10, 2017
Wonderful
City & State:
Southern Maryland
Adam,

We would like to take a moment and thank you for our wonderful "new" backyard.

Thank you for taking on each of our backyards unique challenges. Matching old block retaining walls and a 25yr old slate patio was not an easy thing, however, you did it and it looks awesome. Looking forward to this summer with the firepit; and with the new sprinklers, we should have more time to enjoy our backyard. The lighting, by far, is our favorite part, what a difference that made to the entire pool and patio area. Thanks for helping us to pick those out and to actually see what you were invisioning.

It was a pleasure working with you and your team. Everything was delivered as promised. In todays world, that kind of service is awesome!

Thanks again,

Bobby and April P.
Apr 22, 2016
Prompt, Professional Service
City & State:
Southern Maryland
Adam's Landscaping has been providing lawn service/landscaping to our family home for over 5 years. We have had prompt professional service from his company. My lawn continues to look better and better every year. His help/workers are always willing to help anyway they can. We really appreciate the dedication and service he has provided for our home. The landscaping has improved the value and appearance of our home. We couldn't ask for a better company to work on our property.

Sincerely,

Wendy G.
Copsey's Septic Service, Inc
Mar 17, 2014
Outstanding Job On My Patio
City & State:
Southern Maryland
Adam and his crew did an outstanding job on my patio. I especially like that Adam took the extra time and worked with me on what I wanted. They installed the patio quickly and I love the end result.



Thanks! Margaret N